Sunnyvale Family Dentistry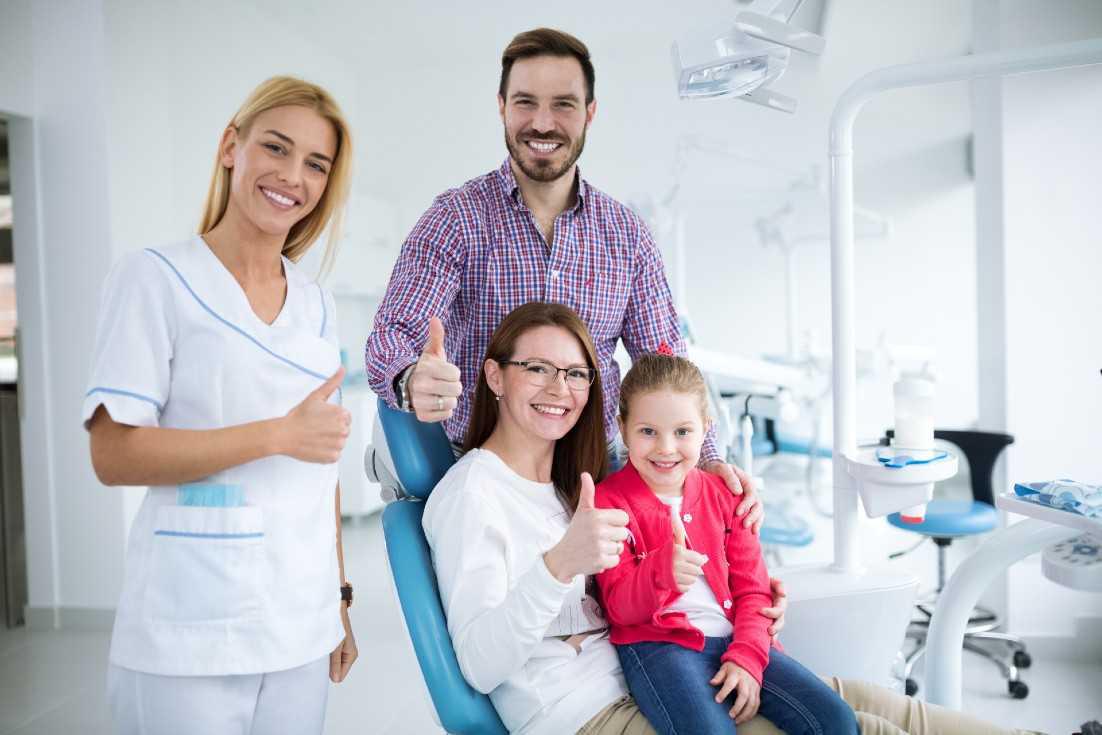 Are you looking for a skilled Sunnyvale family dentist? In our Sunnyvale dental office, we offer family dentistry services to keep you and your family's smiles in tip-top shape. Our dentists customize treatment plans depending on your age and needs.
From pediatric evaluations to full mouth reconstruction cases, we will be there for you every step of the way. It can be difficult to find a team that can cater to the whole family, but here at Mint Dental Care we ensure patients of all ages feel comfortable, at home, and cared for.
Dentistry for Children
It is imperative to get children used to the idea of seeing a dentist when they are young. Many conditions, such as tooth decay, must be detected early on to benefit from preventative treatments. The increased sugars consumed by children in the form of baby formula, fruit juices, and even breast milk also contribute to heightened cavity risk in children.
Our team recommends bringing your little one in to our Sunnyvale practice no later than their first birthday. While you should maintain good brushing habits at home, bringing your child in biannually starts their oral health off on a great note. It's also a good way to get them used to regular checkups as they mature, as they will need to continue this routine as adults.
Dentistry for Teens
Navigating the teenage years can be difficult. Full of frustrations and setbacks, this time is challenging for any family, but you should still be constantly encouraging your teen to maintain good brushing and flossing habits. Here are some of our top tips for teens:
Remember to brush before bedtime: When you sleep with unbrushed teeth, what you're really doing is allowing tartar to set in and solidify. Brushing before bed ensures your mouth is clean at night.

Limit sugary drinks: It probably won't be possible to eliminate these drinks from your diet, but cutting down on your intake will benefit your oral health for the better.

Wear a mouthguard for sports: If your teen is involved in any kind of high-impact athletic activity, such as football or martial arts, it's important to wear a mouthguard for the duration of play. Mouthguards can save teeth and prevent injuries to the lip and gum.
Teens can be stubborn, and bringing them into our practice twice a year allows us to reinforce the positive oral hygiene habits you're promoting at home. We also make an effort to communicate with teens in a way they understand, and use visual aids when necessary.
Dentistry for Adults
As an adult, it's especially important not to let your dental problems pile up, or you will suffer the consequences in the long-term. Our dentists have prepared these tips to help you out:
Avoid direct tooth contact with sugary liquids: By using a straw when you drink soft drinks or energy drinks, you can reduce the amount of surface contact your teeth have with the sugars

Attend regular checkups: Nothing is more vital for the oral health of an adult than attending routine biannual checkups with your dentist and their team. This ensures your mouth and gums are in good health and professionally cleaned on a regular basis.

Treat cavities immediately: Leaving your teeth to their own devices is never a good solution. By attending regular checkups, you can catch cavities before they cause you pain.
Oral health has also been demonstrated to have an effect on the overall health of your body, so it is not something you want to neglect.  At Mint Dental Care, our team of experts is ready to assist you with all of your family dentistry needs.
Schedule A Visit With Our Sunnyvale Family Dentist
We welcome patients of all ages at our dental practice in Sunnyvale, CA! Contact us today to learn how we use family dentistry to provide the highest standard of care possible to our patients.